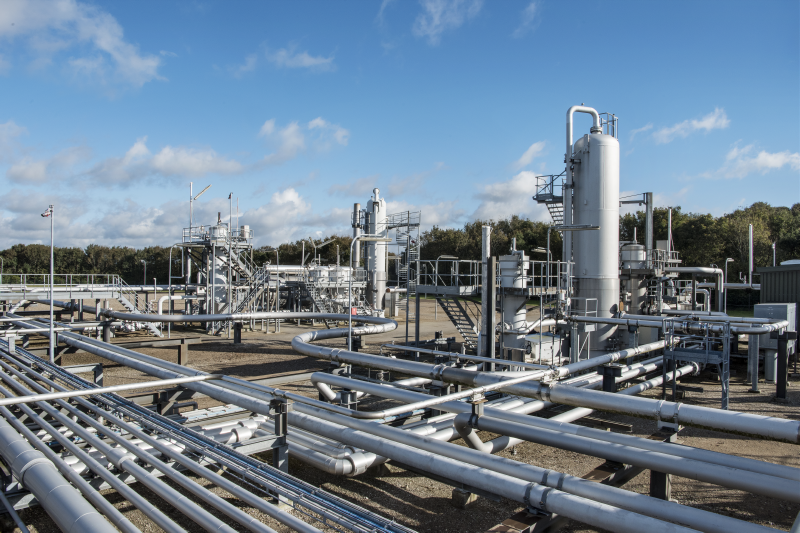 STENLILLE PROJECT TO ENHANCE BOREHOLE MONITORING SOLUTIONS
Published 17.2.2023 08.27
Gas Storage Denmark has commenced with a new onshore CCS development with the goal of storing 8 million tons of CO2 over 20-year period, beginning in 2025.
As part of CCS development concept, the Borehole Monitoring Solutions project is a broad collaboration between DTU, Welltec, Gas Storage Denmark, GEUS, Technion, and Noreco, funded by the Innovation Fund Denmark through the INNO-CCUS partnership. It will assess new methods as well as potential adaptations of known methods for continuous downhole monitoring in CO2-wells.
CCS

The CCS construction will entail drilling two new CO2 injection wells, penetrating geological structure located 1,500m below surface in the vicinity of the Stenlille natural gas storage site that has been operated by Gas Storage Denmark for more than 30 years. One of the existing wells will be used for observational purpose to monitor migration of the CO2 plume over time.
When developing and operating a CO2-storage site, it is of a major importance to ensure, document, and prove that the CO2 is stored safely without leakages to the surface. While gas-tight sealing of the wellbore can be documented by conventional methods, continuous in-situ monitoring is necessary to document the overall storage safety and to monitor the soundness of the wells and discover potential integrity issues before they evolve into leakages.
Borehole Monitoring Project
The focus of the established consortium is on developing monitoring methods, which can enable continuous monitoring of well integrity as well as migration of the CO2-plume near the wellbore. Hence, the project has a special focus on solutions based on the adaptation of existing wireline logging technologies and fiber optics to create a continuous monitoring application.
The project aims to find specific monitoring solutions to be implemented in given well designs for both existing and new wells. The results will be tested in the laboratory and possibly new CO2-wells at the CO2-storage.
If you are interested in knowing more about the project, read more via the link at the right side of the page or please do not hesistate to contact us.